Smart platform Mobile

SYSTEM
Everything you need for automation and digitalization in one place. The digital platform saves you time and money, and you can easily connect it to the systems you're using right now.
Digital tools for your business
You start automating where it matters most. The smart MOBILESYSTEM platform is scalable and modular, and will simply grow with you. It will always adapt to your needs.
Sales support

Market more effectively. Based on data and comprehensive digital tools.

Tools for the field

Simplify the work of your sales representatives and save on operating costs.

Communication with customers

Send emails and text messages when your customers really want to read them.

Brand building

Create microsites that visitors will love to return to.
Social networks

Simplify the management of your social networks and get more useful data from them.

Loyalty programmes

Strengthen your relationship with your customers. Offer data-driven benefits.

Data analysis

Find out who are the people buying from you – and who are just toying with the idea.

E-learning

Offer your employees smart learning tools, including final certification.
No waiting. You can start automating immediately
MobileSYSTEM makes it easy for you to enter the world of digital automation. It's a smart, modular, and easily scalable solution that saves you time and money right where it matters most.
The platform itself provides the technical foundation that allows you to deploy new applications and functionality exactly as you need them – quickly, and based on your unique needs. Plus, it connects seamlessly to both internal systems and third-party applications via standard APIs, including single sign-on or role and authorization management.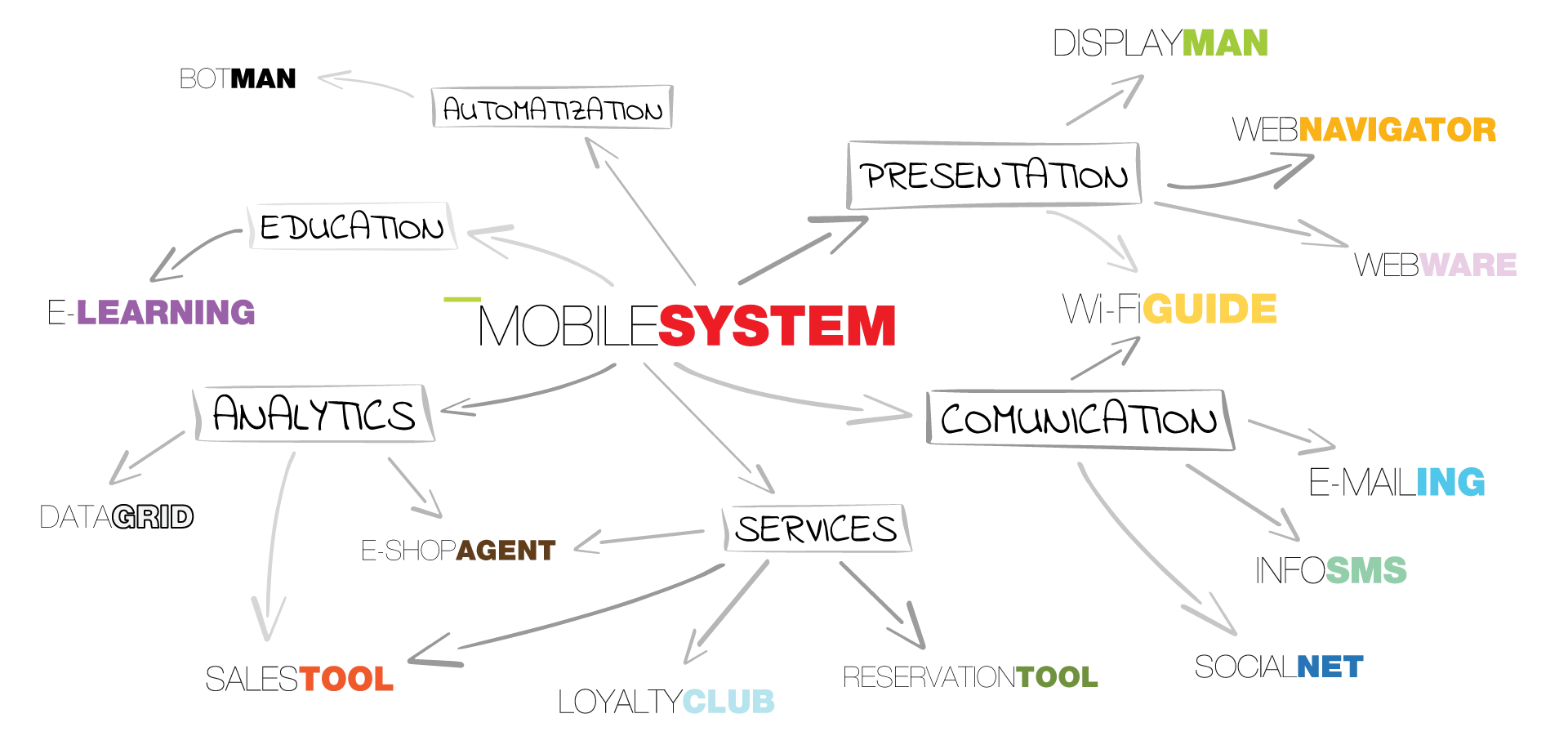 A platform that adapts to you
Digitalization and automation without compromise. The MOBILESYSTEM platform grows with you, so it adapts perfectly to your changing needs.
Security
Your data are secure with us. The platform regularly undergoes penetration and vulnerability tests, and leading experts in the field of cyber security ensure its reliability and resilience.
Scalability
Sort out the problems currently causing you bother. Take care of the rest later. The system easily adapts to your requirements: individual modules can be combined freely and at any time.
Easy to connect
We simply connect the platform to the CRM you're presently using: be it SAP, Microsoft Dynamics, or any other. Communication between individual modules and systems is seamless and takes place online.
Multilingualism
We've integrated our own translator into the platform. You can use the platform and its modules conveniently in different countries without having to deal with language localization or translations.

Fail-safe SaaS operation
Availability is a must for us. That's why traffic is backed up by several layers of measures. Optimal load distribution is overseen by LoadBalancing, and dislocation traffic makes sure that operation is assured under any conditions.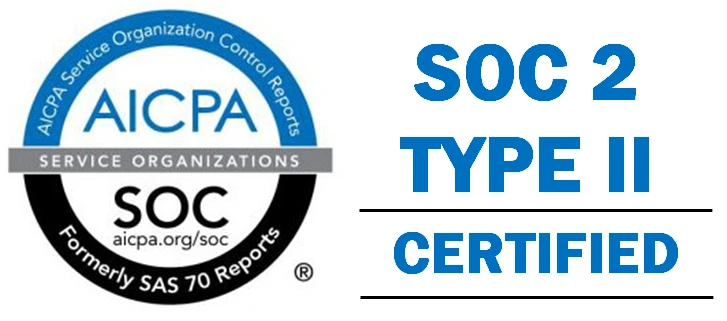 Backup
Our systems are subject to regular checks, including tests to back up both our clients' data as well as our own. In addition to data, we ensure the availability of other resources critical to the operation of our systems (internet connectivity, backup power sources, air conditioning).
Guarantee
For any unforeseen event, in addition to the normal liability insurance of our company, we have cyber risk insurance for our clients from Colonnade, a renowned global insurance company.